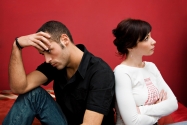 Ever heard how talking to a third party could wreck your relationship? It is a true saying. However, those stories or sayings you have heard along that line is just one side of the coin, a one-story syndrome. The right relationship help could restore the lost connection between you and your partner. I and Greg fell in love in a magical way. We met in an unbelievable way – as unemployed graduates in an interview where we were deemed as unqualified for the job. Rather than be dejected, he suggested to me that we should go sailing. Really? Well, I agreed and for three years after, we had the best relationship ever in my life. Until, I cheated on Greg. Multiple times. And he found out about it all.
At that point, to me, it was clearly the end for us. I expected the worst breakup scenario and imagined the vagueness of life afterwards. Greg meant so much to me. He invited me for dinner without disclosing where we would go to. It was a very quiet ride. As I wanted to speak, he pulled up and motioned for me to come out of the car. He came out and held my hands. I looked round and gradually recognized the buildings. They were familiar. The same company we had met three years ago. He turned to me and held my hands tight before he juggled out those stupidly romantic words again, "To hell with their jobs. Dammit! You look stunning. Would you go sailing with me, mi reina?"
Greg told me how he planned to flare up after discovering what happened. However, he sought relationship help and advice. After opening up, he discovered doing the little things that made us fall in love could also help us restore love, trust and communication. I agreed with him. Recently, we marked our fifth year anniversary and it has been beautiful.
Comments
comments